Grow Your Sales with Sales Accelerator
Organise and Manage Your Sales Accounts
Account segmentation tool which ensures you are working not just the most profitable accounts but also the ones with the highest probability of working with you. This will help you:
Rank your accounts relative to one another
Spend more times with the accounts that matter
Discard the accounts that won't help drive sales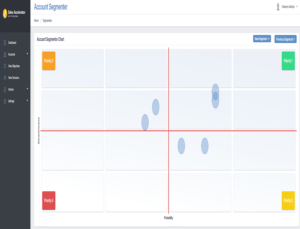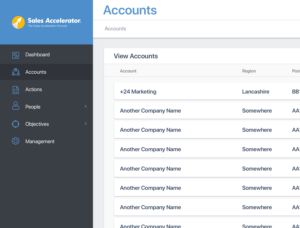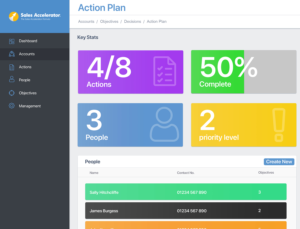 Analyse Your Influencers And Decisions
The Decision influencer tool is a simple but effective mapping tool which enables you to quickly and effectively plot and then manage all of your key stakeholders in one easy , highly visual format. This tool will enable you to:
Identify which decisions you are working on
Build a decision making unit which will effect those decisions
Plot how they make their decisions and who influences who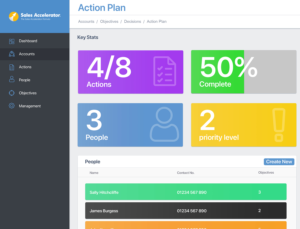 Speed Up Your Sales Cycle
Create in-depth, visual account plans with timelines enabling you to clearly see how you are progressing and more importantly what you and your team need to do to influence the key decisions.